To our friends in parts of America, the sight of an Osprey seems nothing special. In fact, chatting to one such USA based photographer I discovered he has one large lake near to his home where 300 pairs nest around its shores. To put that into context, that is more on one lake than the whole of the UKs breeding population, most of which are in Scotland. Even in Scotland they became extinct as a breeding species in 1916 only returning as a single breeding pair in 1954.. Here in Southern Britain they became extinct in 1847 but as numbers were successfully rising in Scotland a relocation programme begun in 1996 introducing birds to Rutland Water. It took until 2001 before Ospreys finally bred at Rutland, the first in England for over 150 years. Three years later Wales also joined the fray as the return of the Osprey gathered pace. 2015 was a special year at Rutland as they celebrated their 100th hatched chick. This brings the average UK summer population to 250-270 pairs.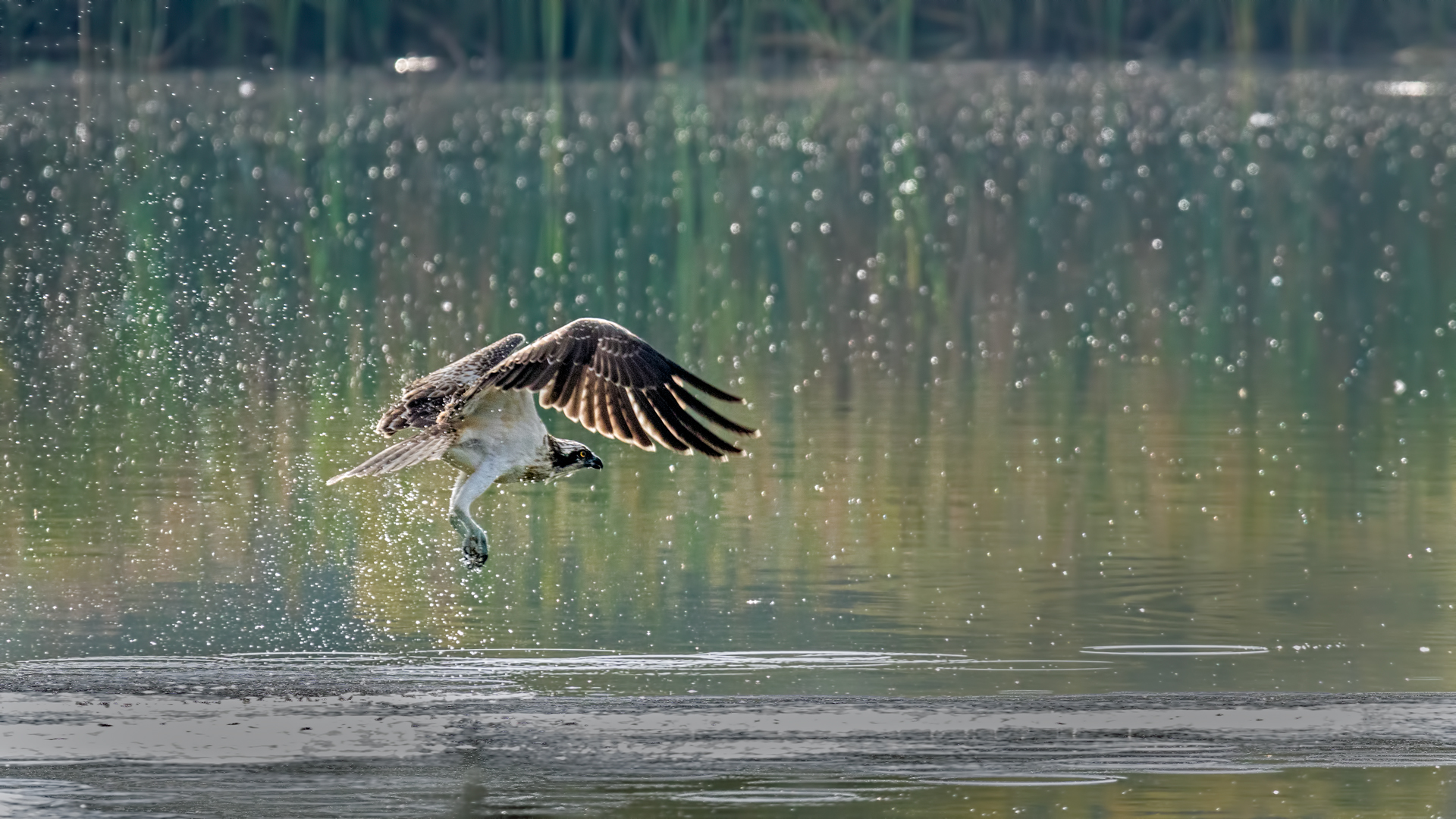 For the photographer or bird watcher they are a wonderful species but with numbers so low not an easy subject. Many locations where they hunt and breed are on private land, some of which the land owners will charge a pretty penny for guided Osprey visits. Other locations are quite rightly protected but there are viewing areas where they can be seen at great distance through a scope. Occasionally on their migration one will drop in at the odd local lake for a snack until it is chased off by the resident birds. So when one came to stay for more than a day or two at our local reservoir complex the excitement amongst photographers and birders alike was understandable.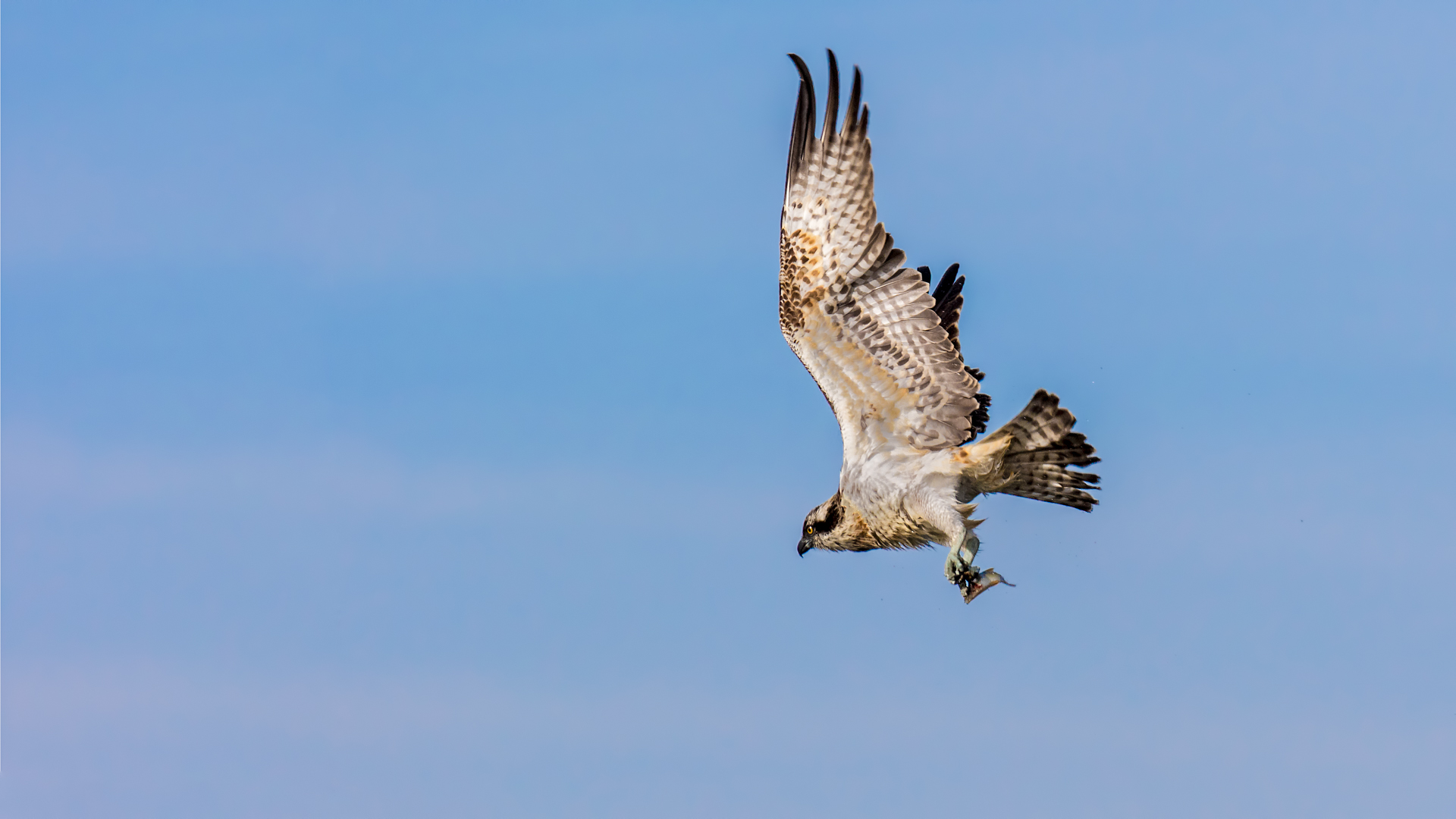 The visitor was a juvenile first arriving that the Tring reservoirs but then spending most of its time a couple of miles up the road at Weston Turville reservoir, a distant extension of the same complex feeding the Grand Union Canal and the Wendover arm. Day after day many gathered on the banks at Weston Turville to watch as the bird fished often just a few meters from the bank. As news spread people were coming from far and wide to see the spectacle. With the passing of time it was discovered that most evenings the bird would pop over to Tringford reservoir where it could bathe in the shallows, preening like any teenager. A hide there that rarely sees a visitor was full to bursting with activity as we all jostled for a good view in the dying light.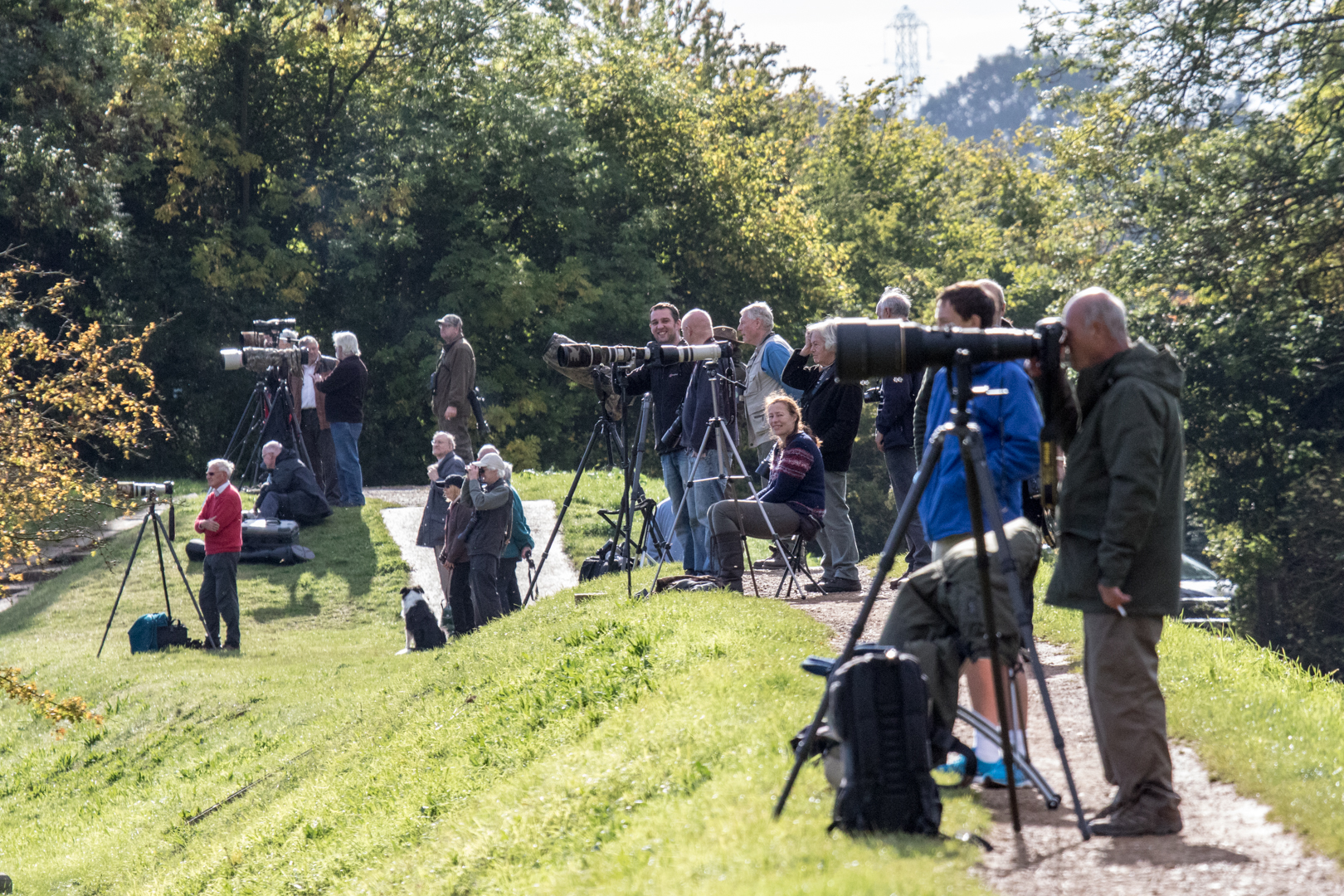 Day after day speculation grew as to when the bird would continue its journey. After a week some became a little worried, but it was still catching plenty and looking immaculate. After two weeks concern was growing, not only for the well being of our wonderful visitor, but for those of us that had day jobs just how many more sickies we could get away with. By the third week many of the fishermen at Weston Turville were getting grumpy about the normally empty parking areas still being full with all and sundry trying to spend some magical moments with our feathered friend. Seemingly every day the sun shone and the Osprey fed putting on a great show for the assembled masses. It must have been the most photographed individual of the year, at least in this part of the country.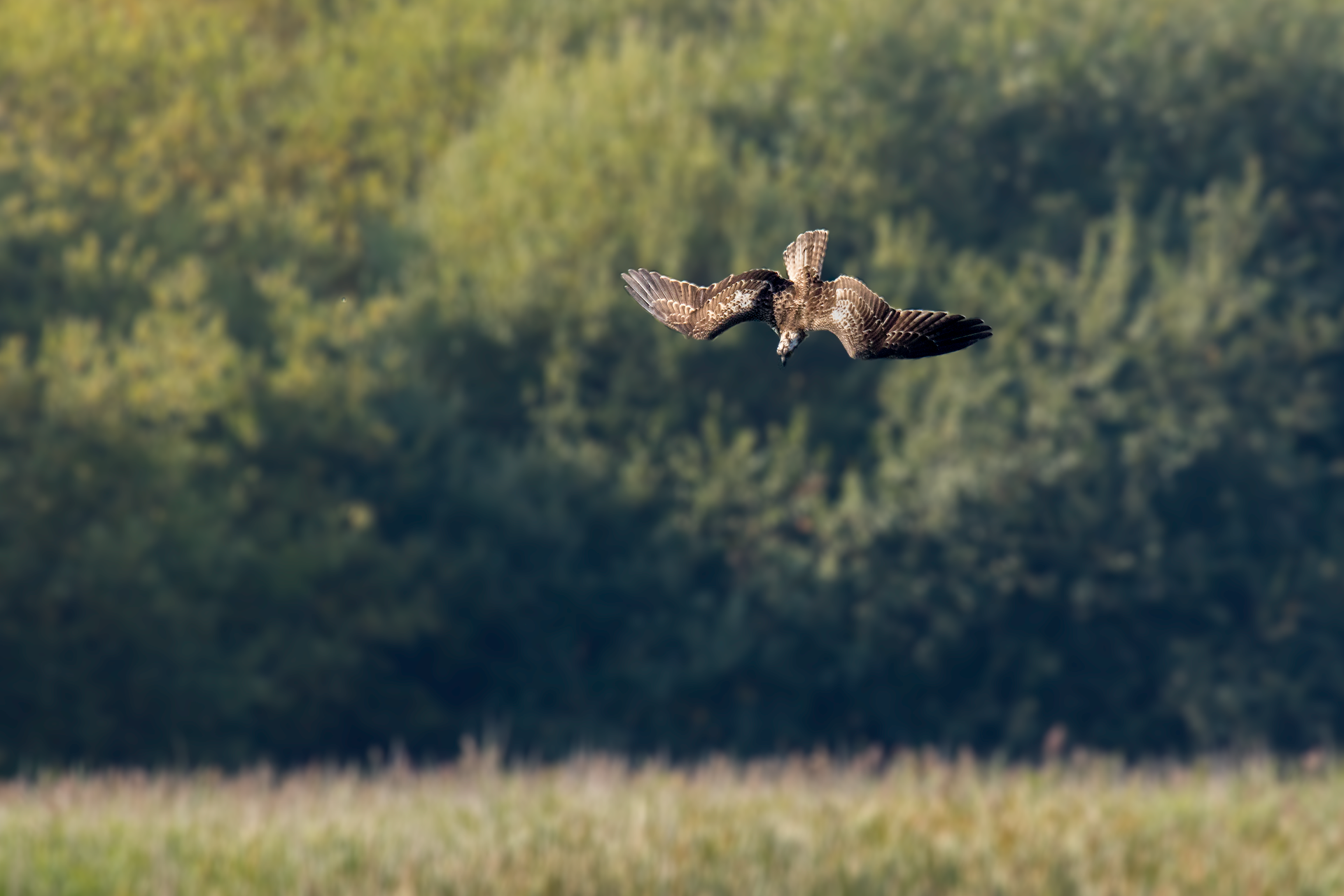 I spent a number of days at both locations trying to get shots of that moment when the Osprey struck the water feet first as it hunted, then again as it took off, fish in talons and a mass of water spraying in all directions. I was also amazed to see that on many of its dives the bird was completely submerged, something I had never really thought about before. We would wait patiently each day for the Osprey to leave one of its favourite trees and go hunting. Sometimes it would be successful on the first dive meaning a long wait while it fed, cleaned itself up then went hunting again. Other times it would fly around for ages making aborted or unsuccessful fishing attempts. It did seem to catch more than the local anglers much to their dismay, but sadly always too distant for my 100-400 to capture the image I desired. In flight was a different matter as this bird loved to show its catch, its feathers and also seemed bemused at all the weird creatures on the bank pointing their massive cyclops eyes at it.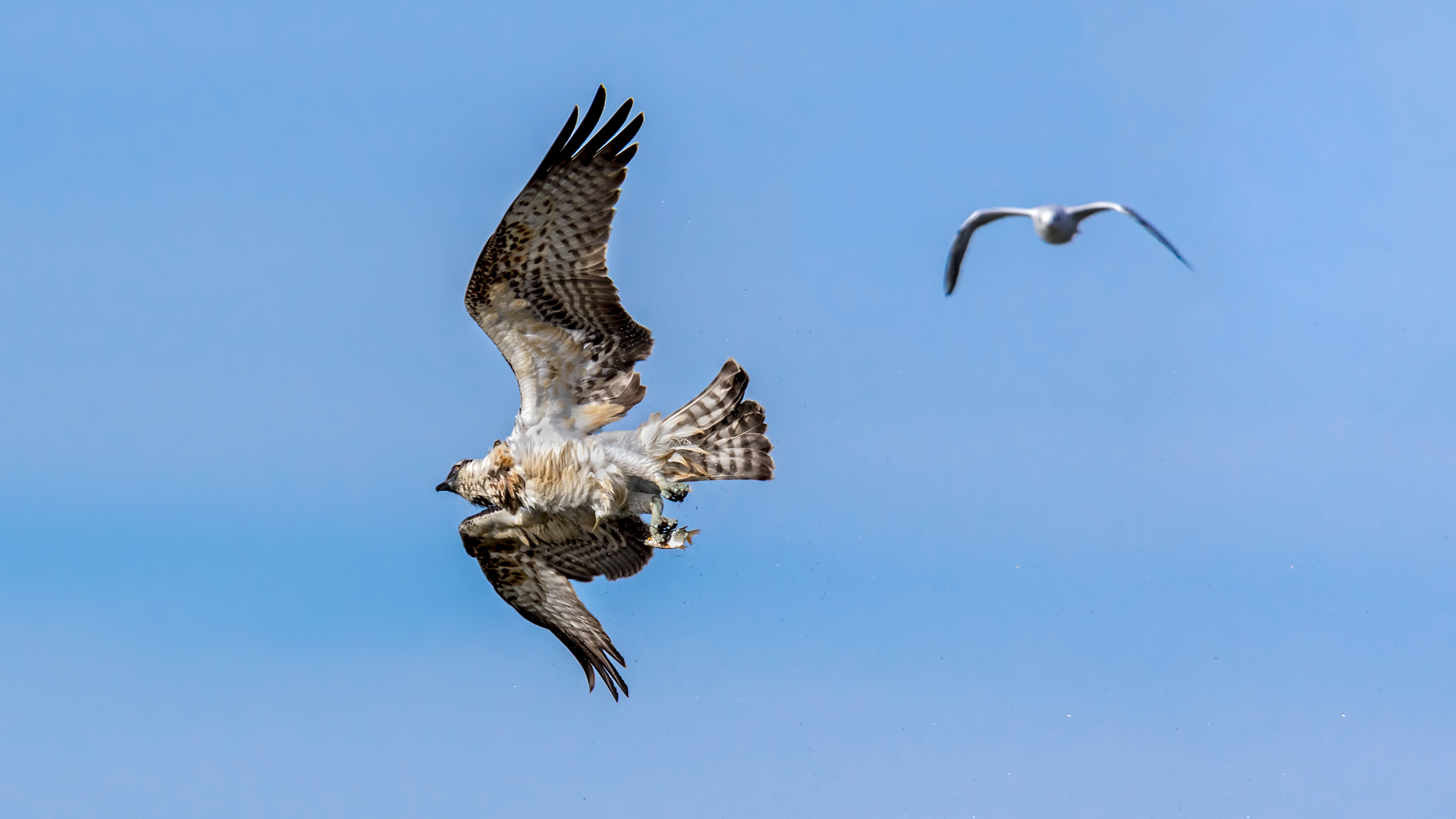 When the bird first arrive almost everyone was just content to get any shot. Each time the bird took to the sky the sound of many shutters firing at full chat was incredible. As things settled down everyone became more patient, choices of shot more selective. Flickr lit up with ever better shots as we begun to learn the habits of our osprey. It was superb to see what others had come up with along with my own shots. Seeing the work of others always helps me learn, it gives me ideas and a level to hopefully one day achieve. The time I spent photographing this one bird taught me a lot, it allowed me to explore my kit, trying different setups as I went. I was also lucky to spend time chatting to more experienced shooters gaining lots of little snippets of information and tips. It was also wonderful to experience the excitement of so many people, a sense of achievement as they reviewed their work. Hopefully everyone walked away with what they wanted, I know I got more than I could have ever hoped.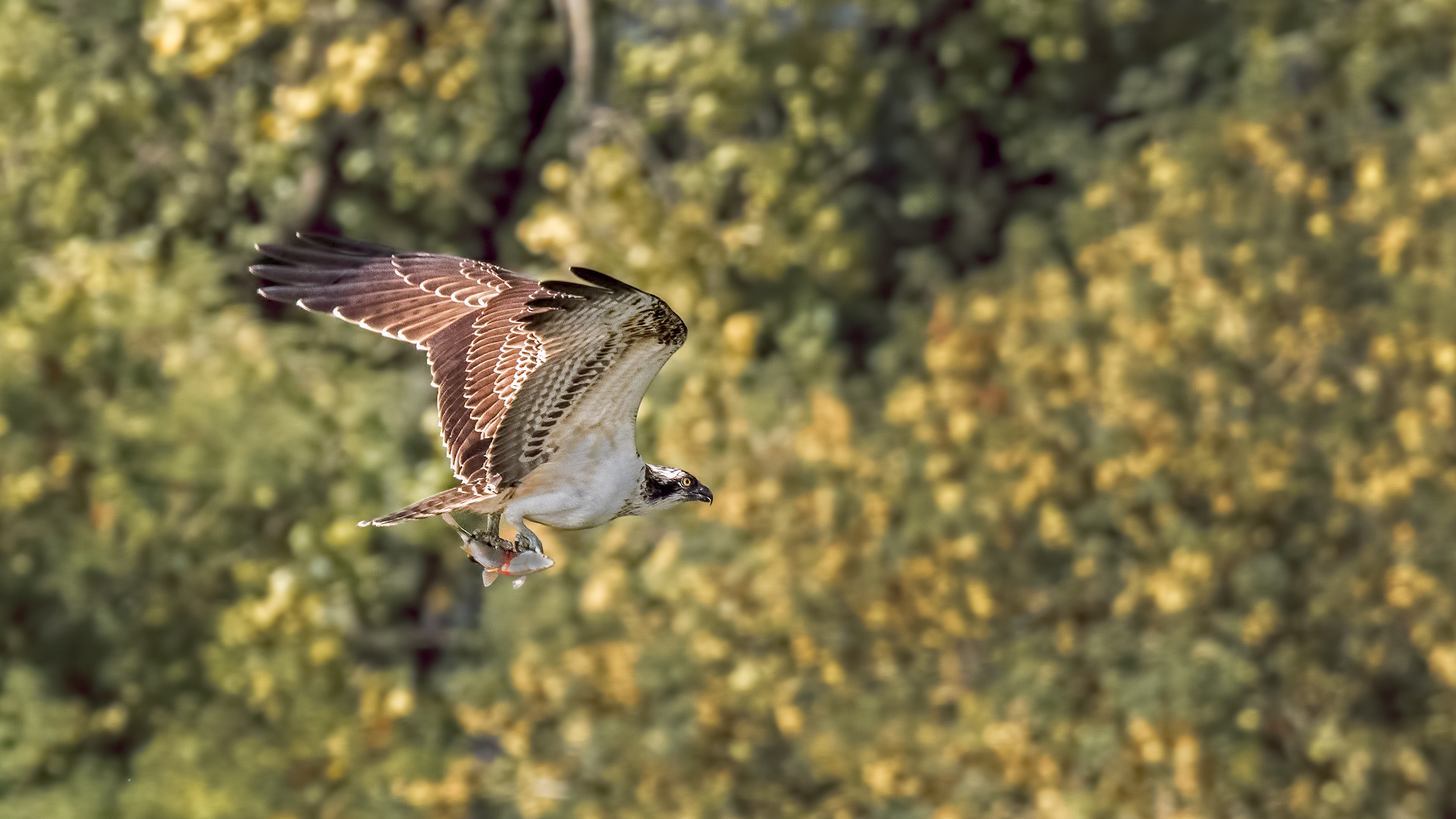 BLOG COMMENTS POWERED BY DISQUS